Why don't we have this in the U.K? Seriously if the scowling groups of teens that throw things at cars at the end of my street were replaced with girls like these the world would be a better place.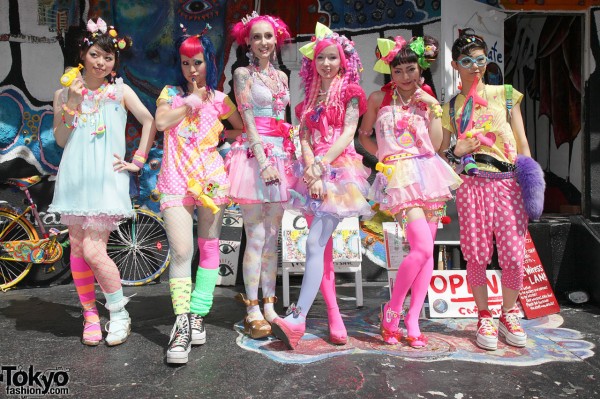 These pictures were taken from
Tokyofashion.com
who reported that the established clothing company
6% Dokidoki
will be doing a 'world tour' in 5 different cities!

August 7,(Sat) Harajuku, Tokyo @6%DOKIDOKI
August 21,(Sat) London「Japan Art Festival」@Conway Hall
August 22, (Sun) London「Japan Art Festival」@Conway Hall
August 27, (Fri) PARIS @ La mecanique ondulatoire
August 29, (Sun) PARIS @ Boddywood
August 31, (Tue) PARIS「Kawaii Panic Party」@ Panic Room
September 11,(Sat) Los Angels「SWEET STEREETS 2」@Gallery Nucleus
September 12, (Sun) Los Angels「SWEET STEREETS 2」@Gallery Nucleus
September 15, (Wed) San Francisco「6%DOKIDOKI VIP Party!」@NewPeople
September 18, (Sat) San Francisco「J-POP Summit」@NewPeople
I'm gutted that I won't be able to make it to London because I love the whole vibe of Harajuku girls. The whole look is so fun and 6%Dokidoki use the look to promote a ''Happy anarchy'' relating the trend to what punk was for the U.K. Dokidoki is an onomatopoeia of the beating heart, it claims to be the
'original girl culture'
of Harajuku which has spread like wildfire over the country to be widely know as Japanese pop culture.
So why am I posting my love for Harajuku girls and there outrageous fashion? Why not? There is alot we can learn about these girls who aim to bring joy through the colour of there clothes. Not only are these girls promoting peace amongst the youth [
which Britain certainly needs!
] but they are so unafraid and bold with what they wear!
I feel that girls in the western world these days are being faced with a media image of beauty that pulls down there confidence and makes them feel the need to conform to this race where everyone has to strive to be perfect. Do these Harajuku girls care?
No!
Their fashion is not to compete and impress but to express and have fun!
Clothes that make them happy and are comfortable, not clothes that show too much clevage and are way too tight, Makeup that is vibrant and bright that shows off their personalities, hair that isn't the normal straight or curly, it's out of the box and creative.
I hope you feel as inspired by these looks as I did. This culture has captured my heart.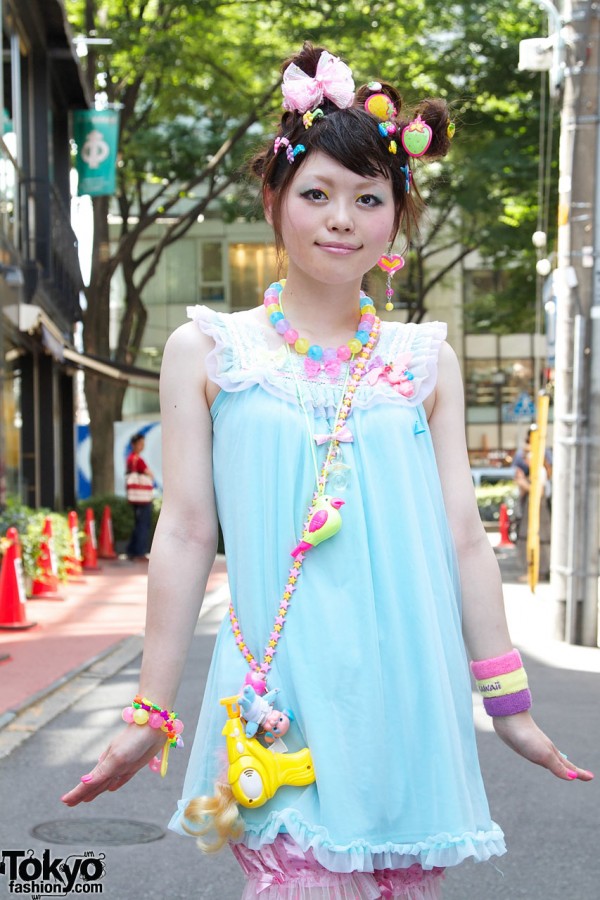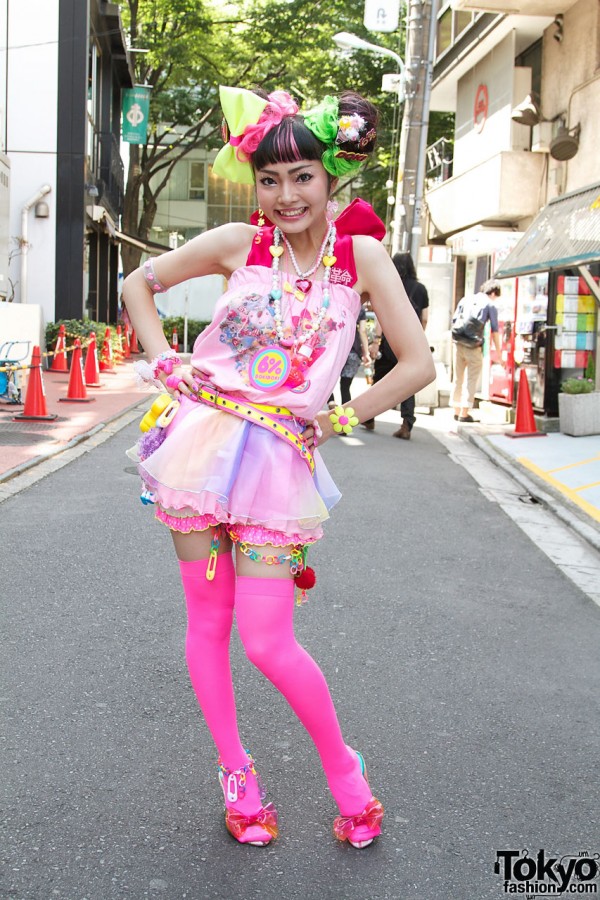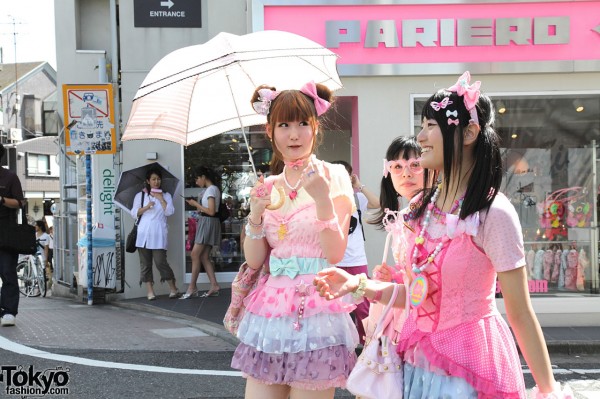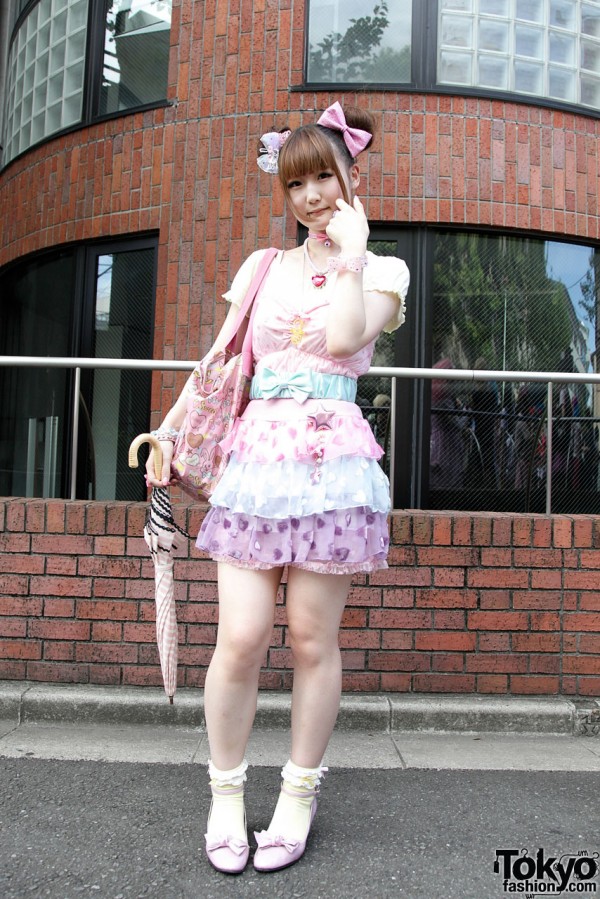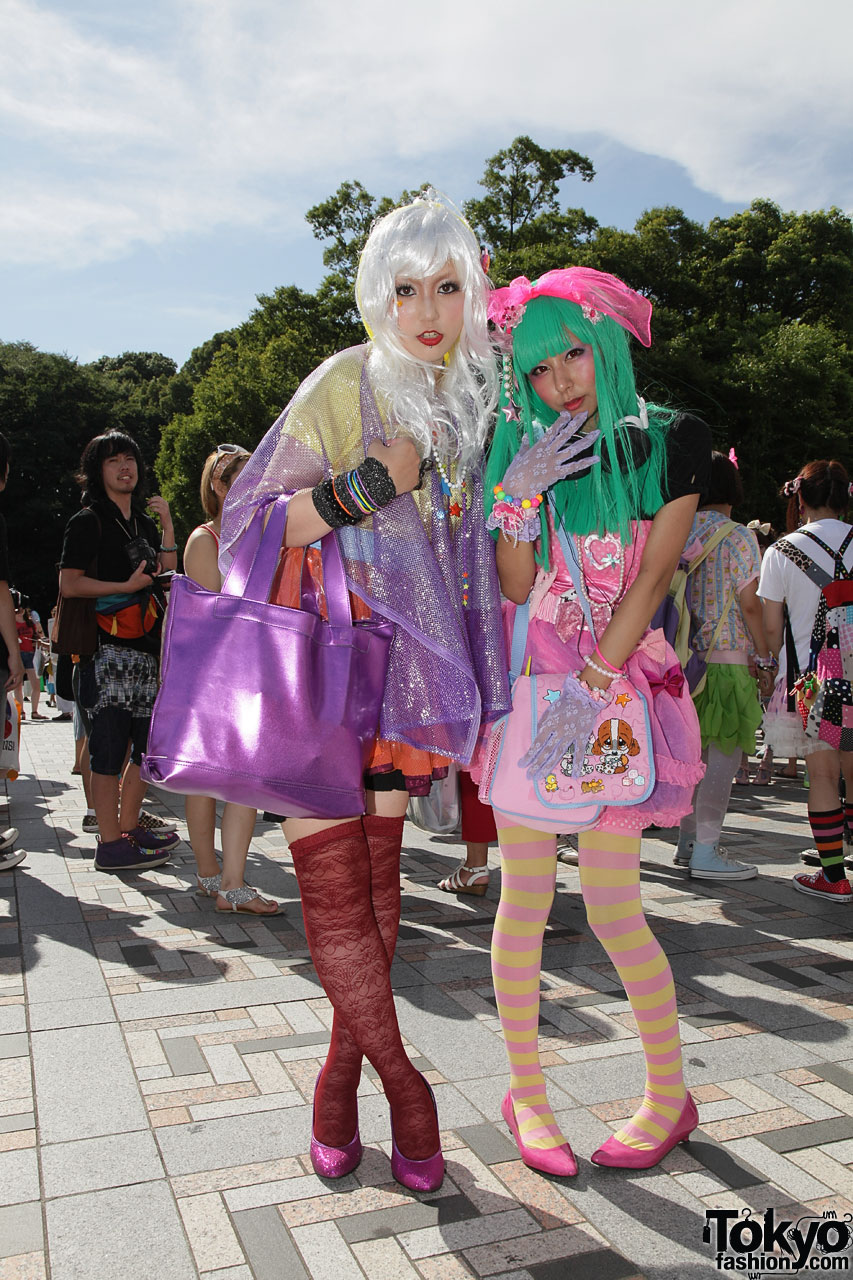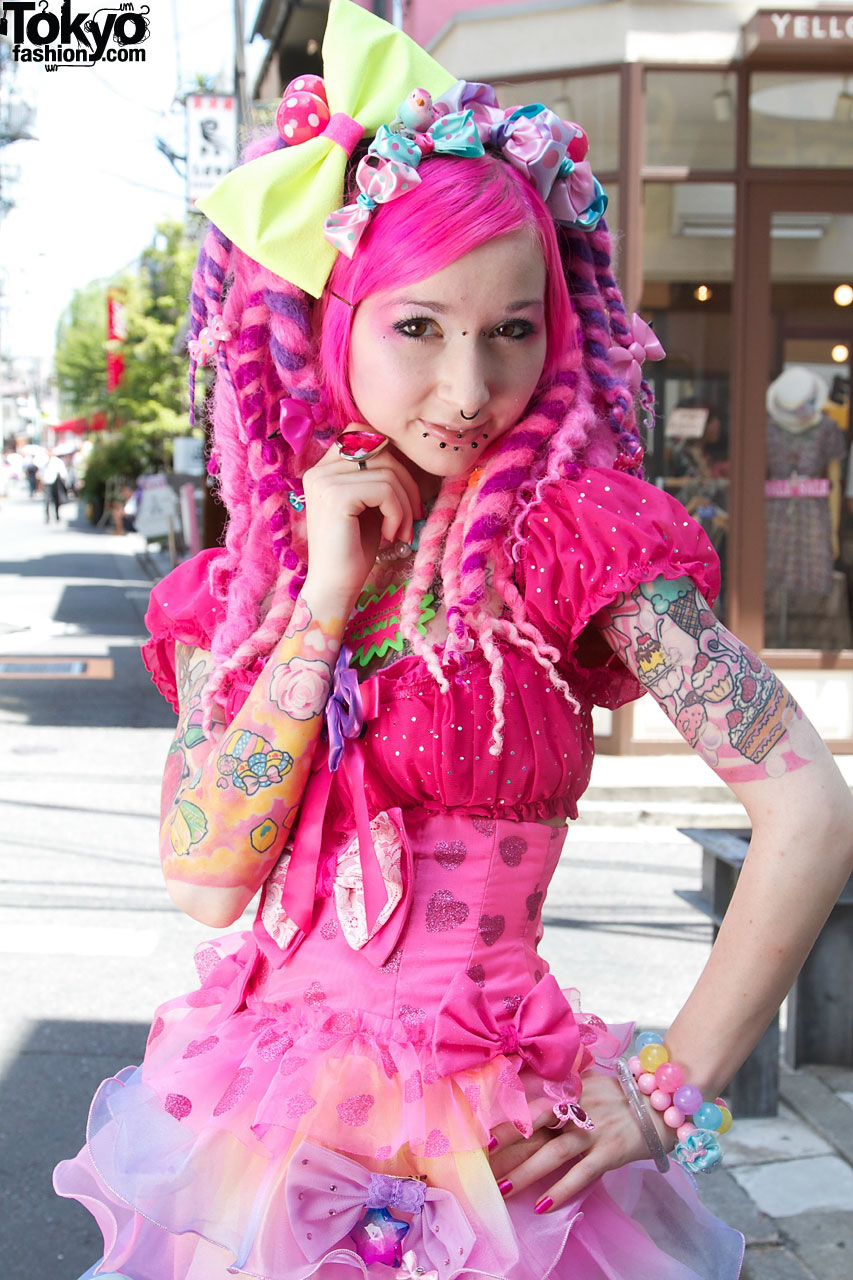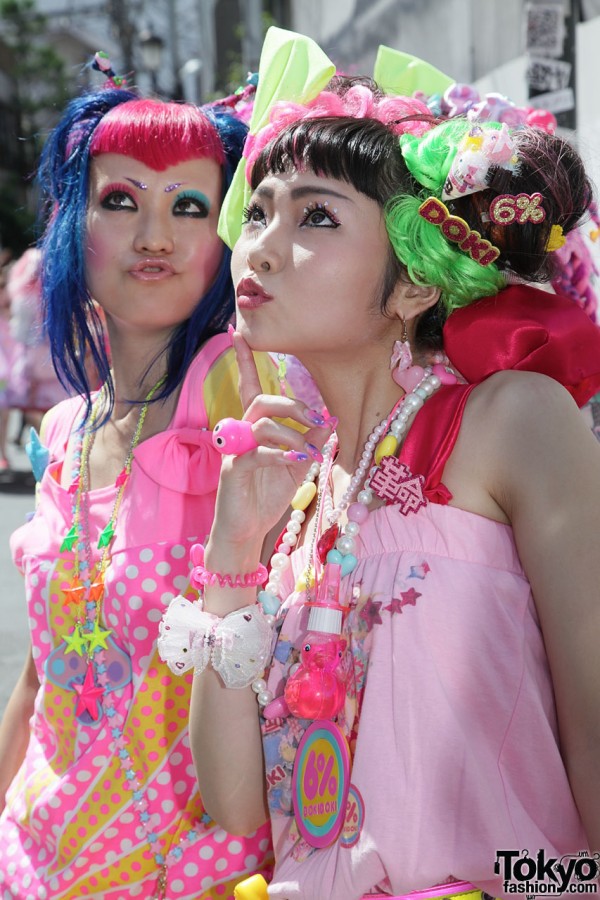 More photos can be viewed
here
.
Love J.